Hello everyone,
I'm sorry to write in English…
Last year we found the first specimens of Eupoecilia sanguisorbana in Belgium, in the German speaking part of our country at the border with Germany (Büllingen). This year we could breed some adult moths from larvae found in the flower heads of Sanguisorba officinalis (Wiesenknopf): https://oudeversie.waarnemingen.be/waarneming/view/177313032
As I'm writing an article about these findings, to be published in Phegea (Report of the Flemish Entomological Society), I'm looking for observations of this species in Germany. More specific: what is the location closest to Belgium where E. sanguisorbana occurs in Germany?
If anyone has any data of this species in Germany (or even northern France), please let me know.
Thank you for your time.
Best regards,
Ruben Meert
Belgium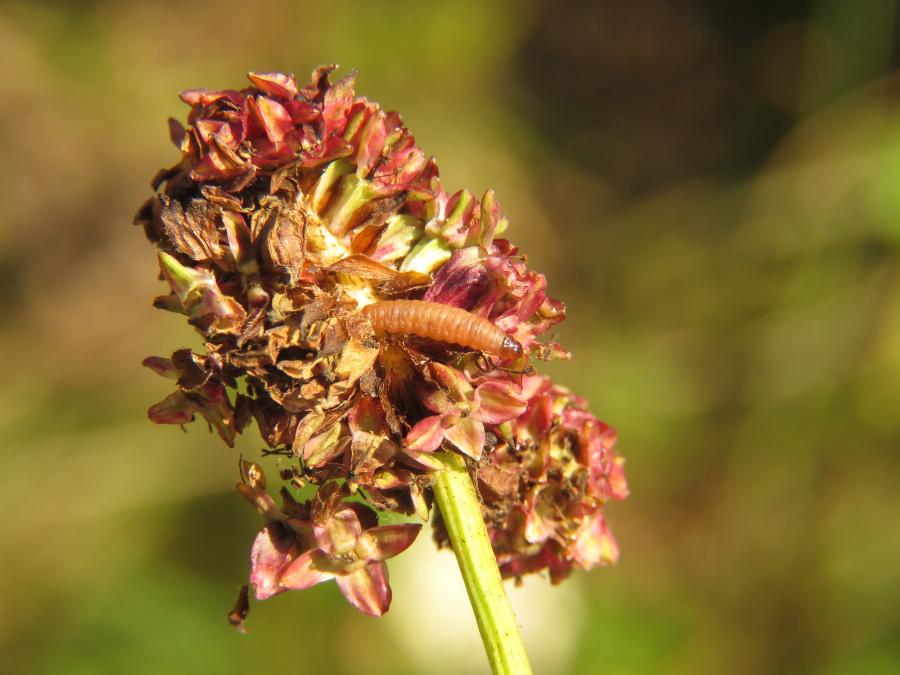 Belgium, Liège, Rocherath, Vallée de la Holzwarche, 590 m, 04. August 2019, Tagfund (Freilandfoto: Ruben Meert)


Belgium, Liège, Rocherath, Vallée de la Holzwarche, 590 m, 04. August 2019 (Raupenfund), imago e.l. 09. September 2019 (Manipuliertes freilandfoto: Ruben Meert)