I was certain about seeing Neptis sappho in Japan all the time, i.e...any neptis was a sappho.... but now a few months later, while getting to certifying these records i realized that Neptis hylas is also an option.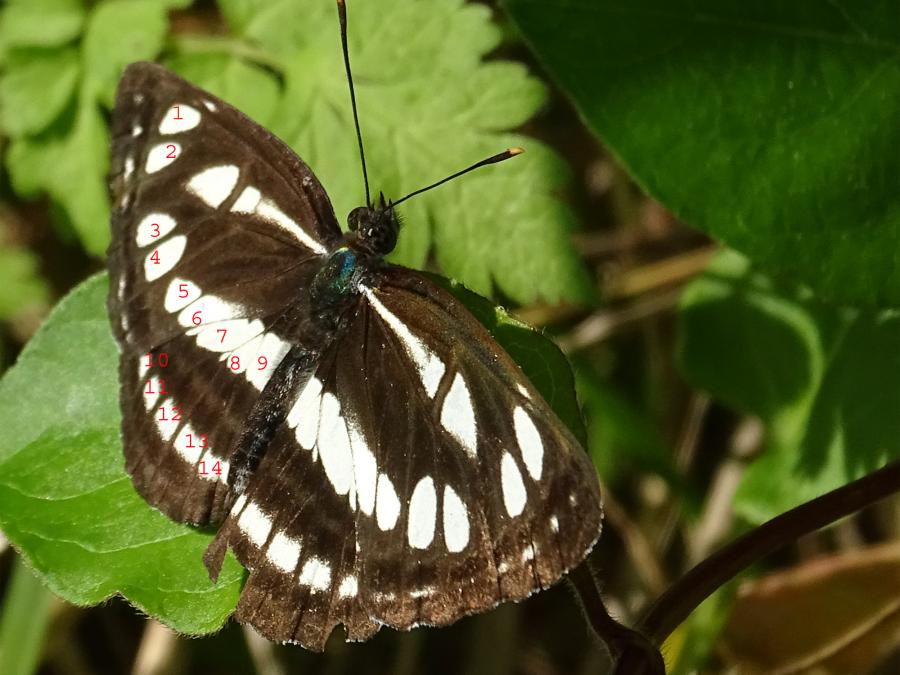 On this subject i read something about the difference between the two being the 4 postdiscal spots... Now i can't figure out which spots these are.. .Are they marked by any of the above given figures?
My understanding is now that this is Neptis sappho because of the irregular width of the bar in the middle (3, 4 - 9)
Could you help me out with the butterfly anatomy And with the species name?
hope to hear from you
full record with location https://japan.observation.org/waarneming/view/159724286
best regards
Gerben